Yaser Safi, artiste-peintre
Né en 1976 à Qamishli (Syrie), Yaser Safi est diplômé de la faculté des Beaux-Arts de Damas en 1997. A partir de 2000, il y retourne comme enseignant et donne également des cours à l'institut d'art de Sharja (Emirats Arabes Unis). En 2010, il a participé à l'atelier de Tripoli-Leipzig, une coopération libano-allemande. Il a réalisé de nombreuses expositions dans le monde arabe et en Europe et a été couronné par plusieurs prix en Syrie : prix de la Biennale de Latakieh (2001); prix d'Honneur de l'Institut Cervantes de Damas (2000).
Born in 1976 in Qamishli, Syria, Yaser Safi graduated from the Faculty of Fine Arts in Damascus in 1997. He then continued studying graphic design at the same university graduating in 1999. He has taught graphic design at the University of Damascus and the Fine Arts in Damascus and the Art Institute of Sharjah, United Arab Emirates. In 2010, he participated in the Tripoli-Leipzig workshop, a Lebanese-German cooperation. He also participated in numerous exhibitions in the Arab world and Europe and his work was appreciated with several awards, like the Biannual Lattakia prize and the Prix d'Honneur from the Cervantes Institute in Damascus in 2000.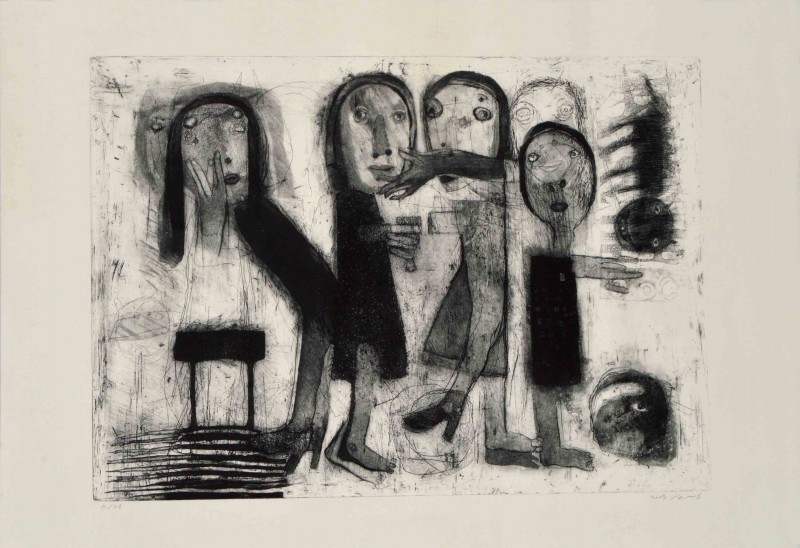 EnregistrerEnregistrer