Tammam Azzam, artiste-peintre, plasticien
Né en 1980, diplômé de la faculté des Beaux-Arts de Damas, il habite et travaille à Dubaï. En 2011, il rejoint l'Académie Al Kharif où il étudie sous la direction de Marwan Kassab Bashi. Récemment, il a participé à des expositions individuelles et collectives en Europe, Amérique du Nord et dans les pays du Golfe. Depuis 2012, son travail Freedom Graffiti, qui circule sur les réseaux sociaux, fait la une de la presse internationale, notamment quand il s'empare du Baiser de Gustav Klimt, apposant cette image de l'amour sur les murs de Damas déchirée par la guerre.
Born in 1980, Tammam Azzam graduated from the Faculty of Fine Arts in Damascus. Currently he lives and works in Dubai. In 2011, he joined the Al Kharif Academy where he studied under the guidance of Professor Marwan Kassab Bashi. Recently, he has participated in solo and group exhibitions including: Rush Arts, New York (2014); FotoFest Biennial, Houston (2014); Ayyam Gallery in London (2013); 30th Biennial of Graphic Arts in Slovenia (2013); Ayyam Gallery Al Quoz, Dubai (2012, 2009) to name a few. Since 2012, his work 'Graffiti Freedom' has circulated on social media platforms and networks, and has made headlines in international press. His most renowned work makes use of The Kiss by Gustav Klimt affixing this image of love on the walls of Damascus which were torn by the war.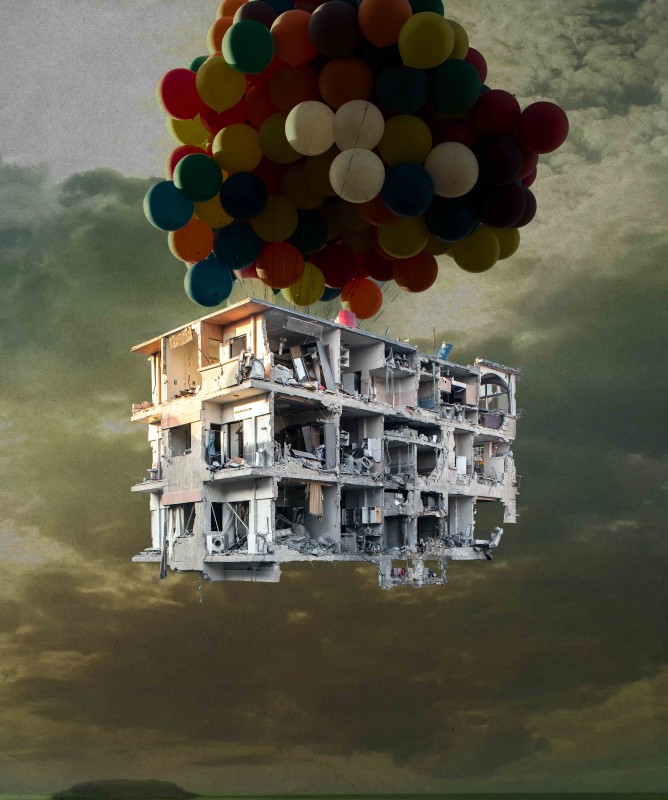 80X95.cm
http://www.artnet.com/artists/tammam-azzam/
EnregistrerEnregistrer